MILLING AND CNC TURNING
With our well-equipped machine park we can offer processing of the most commonly used materials. We are able to achieve fast, accurate and quality consistent products to meet even the highest expectations. We either use your technical documentation or create it on our own using your specifications.
Our offer
Machining:
milling

turning

drilling

grinding

microglinding

chiseling

running in

milling of sprockets
Processed material:
ordinary steel

stainless steel

acid-resistant steel

aluminium

non-ferrous metal

plastic
Heat treating:
hardening

carburizing

nitro-carburizing

improving
Coating:
galvanic zincing

hot dip galvanizing

passivation

nickel electroplating

chrome plating

copper plating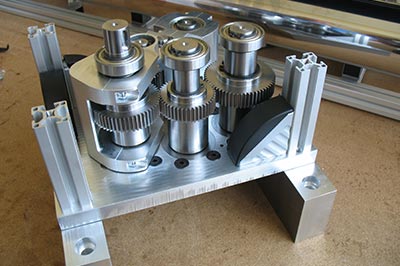 PRECISELY
The simplest details or the most demanding devices? It makes no difference to us. High requirements in the automotive industry (which we have contact with) have contributed to implementation of a detailed control of our products at every stage of the production, regardless of functions and purposes of the products.